״Every dog we rescue is a whole world"
It's been a few years now that Noam and Lior, the founders of the association 'Dogs R Us', have been dedicating their time and money to rescue and care for dogs, most of them known as 'dangerous breeds'. These dogs require not only physical treatment but also mental rehabilitation to help them rebuild trust in humans.
2
The story of 'Dogs R Us' started five years ago when Noam took part in military reserve training. He found himself in an unknown street in the West Bank, with seven injured dogs crying for help. He called Lior (who later became his wife) and informed her he was going to return home with a dog.
Eventually, he returned with all seven dogs, and from seven dogs, it grew to twenty, then forty, and now they are taking care of hundreds of dogs under their organization 'Dogs R Us'.
3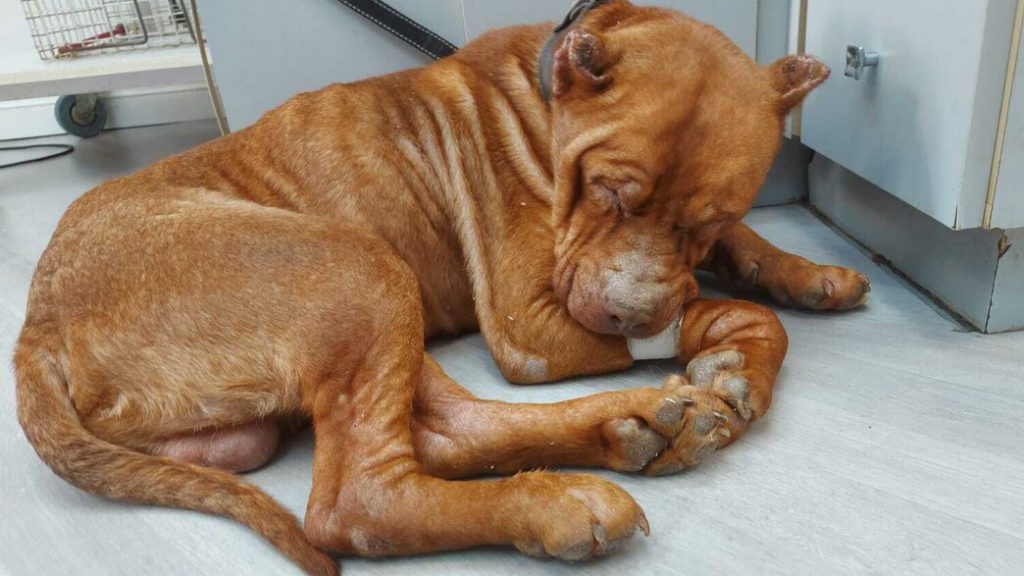 The first time I volunteered at 'Dogs R Us', I was shocked to hear the stories and backgrounds of the dogs in the shelter, and couldn't believe how cruel humans can be.
The dogs that arrive at the shelter come physically and mentally injured. Most of them have experienced severe abuse after being used for dog fights or entertainment. For example, we had a dog that was put in a trap just to see its leg being severed, or a dog that was given a piece of meat with a stick of dynamite in it to eat, just for the sake of filming a video for TikTok.
5
For almost two years, my husband and I have been volunteering at 'Dogs R Us', and there is nothing more satisfying than that.
It's amazing to witness the process the dogs go through, from the moment they get rescued to the moment they find new homes and families.
It's important to mention that not all dogs are adopted, not all dogs survive, and each dog that passes from the world breaks all volunteers' hearts, but the love for these dogs keeps us doing it despite everything.
6
10 months ago, we celebrated our wedding with almost 600 invitees and before that, I thought to myself, "600 people, there is no chance that non of them don't ever think about adopting a dog", and I decided to create an adoption board with two-sided cards that I designed: front side with a picture of the dog and the back with the relevant details about the dog.
I placed the board at the welcome area of our wedding so everyone who wanted could take a card and contact Lior for the adoption process.
I was extremely happy to hear that two dogs were adopted thanks to our adoption board and decided to pass on the board to my friend, who is getting married in six months from now, so that she can continue the tradition at her own wedding and then pass it on to another bride-to-be.
13
Published: Apr 15, 2023
Latest Revision: May 13, 2023
Ourboox Unique Identifier: OB-1441127
Copyright © 2023

Skip to content