Hi my name is Madeline Whittier, I'm 18 years old and I have an exceedingly rare disease.
It's a form of severe combined immunodeficiency, basically, I'm allergic to the world so I don't leave my house, have not left my house in seventeen years.
The only people I ever see are my mom and my nurse, Carla.
1
2
but then one day, a moving truck arrives next door. I look out of my window, and I see him. he's tall, lean, and wearing all black- black t-shirt, black jeans, black sneakers and a black knit cap that covers his hair completely. he catches me looking and stares at me, I stare right back. his name is Olly.
maybe we can't predict the future, but we predict some things.
for example, I'm certainly going to fall in love with Olly. its almost certainly going to be a disaster.
3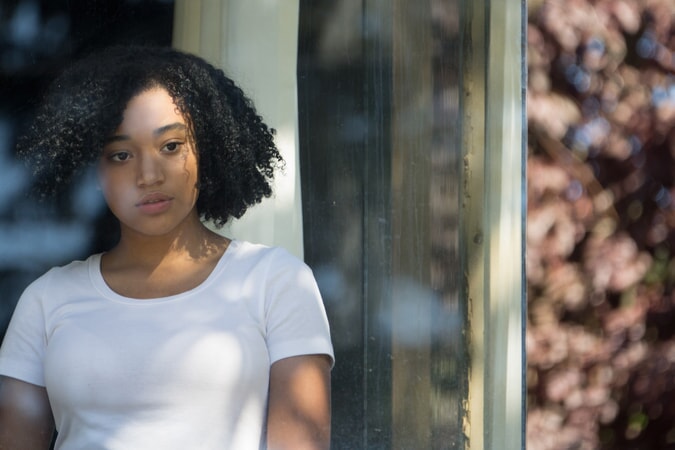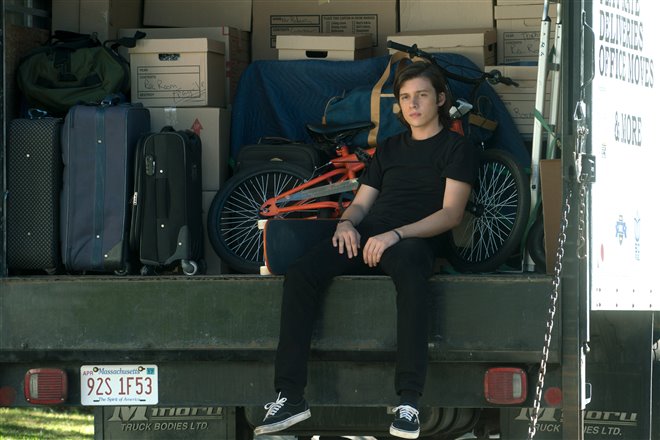 4
He moved into the bedroom that is on the second floor and almost directly across from mine and his blinds are almost always open.
Later that day, I saw him from my window coming with his sister Kara carrying a cake with him probably to introduce themselves to us.
On the next day at night, he wrote his number on his window so we can talk to each other. we started talking everyday. I was so happy talking to him because I felt like I'm outside each time I talked to him.
5
6
After a few weeks of talking, we asked me if he could come to my house to see me when my mom is at work. I asked Carla and she said no.
Two days later after lunch, Carla came to me saying that Olly is waiting for me at the sunroom(my favorite room), I was so surprised and happy at the same time because I can finally meet him in person. but of course without touching and far from each other. He asked me if I could go outside what is the first thing that I want to go and see, and my answer was "the beach. the ocean". he said that it's a bad choice because I can't swim.
after fifteen minute, Carla came into the room and told him that he have to leave the house and asked us if there was any touching, Olly confirmed to her saying "no".
7
8
9
after a while, we met again at my house and that when we had our first kiss.
his breath was warm and then his lips were brushing butterfly-soft against mine. my eyes closed on their own. he pulled me away and my lips were cold. am I doing it wrong? I asked myself, then I opened my eyes crashing into the darkening blue of his. he kissed me like he's afraid to continue and afraid to stop. I griped the front of his shirt and hold on tight. my butterflies were rioting. he squeezed my hand and my lips apart and we're tasting each other.  he tastes like nothing I've experienced, like hope and possibility and the future. I pulled away first this time, but only because I needed air. if I could, I would kiss him every second of every day for all the days.
10
He leaned his forehead against mine. his warm breath was against my nose and cheeks. it was slightly sweet, the kind of sweet that makes you want more.
"Is it always like that?" I asked, breathless.
"No" he said, " it's never like that". I hear the wonder in his voice.
And just like that, everything changes.

11
After a while, I wanted to see if I'm really sick, so I booked a plane tickets for me and for Olly to Hawaii also I booked a room in a hotel for us.
I went to his house and asked him if he will come with me to Hawaii for two days. at first, he refused and tried to convince me to go back to my house. but then I told him that I have pills that will protect me (non-existence pills). he agreed to travel with me when I told him about the pills. and then we went to the airport…
We arrived at Maui, we got a taxi and going to Kaanapali where I booked us into a hotel. we turn a corner to see the ocean, running alongside the road to left of us. it can't be more than thirty feet away. I look at Olly's ocean eyes and I'm drowning, surrounded by water.
12
There's too much to see that it's hard to know what to pay attention to. the world is too big and there's not enough time for me to see it.
We asked the driver if it's okay for us to pull over, and he says it's not a problem at all. he takes us to a good place he knows, a park and picnic area. I'm out of the car before the engine's off.        The Ocean.
It's bluer, bigger, more turbulent than I'd imagined. I take my shoes off, I roll my jeans up as far as they'll go. the sand is hot and dry and loose.
Finally, my feet are in the surging water, and then my ankles are, and then my calves. I don't stop moving until the water is up to my knees and soaks my jeans.
13
Now, I'm in the world.
And, too, the world is in me.
Our hotel sits right on the beach, and we can see and smell the ocean from the small open-air lobby.
The women at the reception gave us a key and property map and told us about the breakfast.. "enjoy your honeymoon!" she winks and sends us on our way.
After two hours, we went to the shop, I wore the swimsuit that I found and pull up the door open to show Olly while he was talking, he immediately stopped talking and his eyes slowly travel from my face to my toes and even slowly back up again. I think he liked it.
14
15
Everything was so perfect till I wake up next day and felt like I'm in the oven, I was burning up and then I faint. Olly immediately called the ambulance.
My heart stops.
And starts again.
I don't remember much, just a jumbled mix of pictures. Now I'm on my way home. I'll remain trapped there forever.
I'm alive and don't want to be.
Each time I wake up, my mom is by my side. she touches my forehead and speaks to me. sometimes I try to focus, to understand what she's saying, but the sound is just out of my reach.
16
I wake up again sometime (hours? days?)        later to find her standing over me. I'm dizzy and nauseous at the same time.
On Wednesday at 3:42 a.m., I told Olly that I can't do this anymore and that I can't IM or e-mail him because it's too hard for me and I don't want him to waste his time with me while we can't meet in person or touch each other anymore.
I'm stronger with each passing day. nothing hurts except my heart, but I'm trying not to use it. I keep the blinds closed. I read books. I don't think about Olly. he sends me e-mails that I trash without reading.
After two weeks, Olly's e-mails stopped.
18
The next day at night, I hear a moving van, I look out of the window to see that Olly's family are moving back to new York but without his father. I'm trying not to focus on Olly, but it's impossible. My heart doesn't care at all what my brain thinks. he stops what he's doing and turns. our eyes meet. it's different than the first time. the first time was all about possibility. even then, some part of me knew that I would love him. this time is about certainly. I already know that I love him, and I know now that I won't stop. he raises his hand to wave. I let go of the certain, turn away, and press my back against the wall, breathing hard.
I wish I could undo the last few months of knowing him.
After two months, his dad moves away too.
19
Few months later, my doctor from Hawaii sent me an email saying:
"…I felt it was important to contact you directly. you need to know that I've studied your case very closely. I don't believe you have or have ever had, SCID…I believe that you should get another physician besides your mother to verify my findings. physician should never practice on their families. it is my medical opinion that in Hawaii you had an episode of myocarditis triggered by a viral infection. I believe that your immune system is especially fragile given what I could surmise about the nature of your upbringing…"
And that when I found out my life was a lie.
20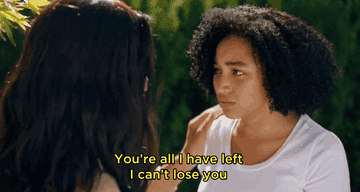 21
Love.
Love makes people crazy.
Loss of love makes people crazy.
My mother loved my father, my brother and me, but the universe took my father and my brother away. for her I was everything so she wanted to protect me, she didn't want anything to happen to me so she lied at me.                  I can understand. Almost. I'm trying to.
On Saturday at 9 a.m., New York city is just as loud and jam-packed as it's famous for being.
I went to the library waiting for him. A minute later, I watch as he walks slowly down the aisle examining the shelves.
22
I came out hiding. walk down the aisle toward him. the smile he gives me is worth living for. "found your book" he says. And I'm back with him, with my favorite person.
23
Published: Nov 5, 2021
Latest Revision: Nov 13, 2021
Ourboox Unique Identifier: OB-1222506
Copyright © 2021

Skip to content