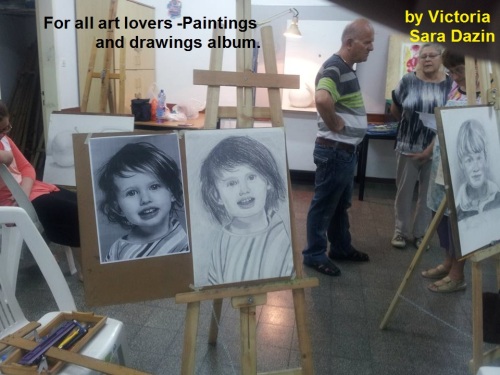 " FOR ALL ART LOVERS" -Paintings and drawings album containes several artworks of each student in Shimon Tylman's drawing and painting class.
2
Our drawing and painting  class members.
3
Hannan Sabat
Moshe Shmuel
Galila Martziano
Victoria Sara Dazin
Elana Shalev
Michal Pesah Mor
4
(c) All rights reserved to Victoria Sara Dazin.
60
Published: Oct 17, 2014
Latest Revision: Jan 23, 2015
Ourboox Unique Identifier: OB-19189
Copyright © 2014


Skip to content