"Forest breathes, nature speaks" – eTwinning project 2017
Romania, Turkey, Serbia, Poland, Georgia
https://twinspace.etwinning.net/38285/home
By planting the school and local surrounding with trees and by attending different
educational workshops, the students will enrich our living and working space and
accept to take care of our environment as the permanent value and the way of
living.
2
  LICEUL TEORETIC MIRON COSTIN , Romania
LICEUL TEORETIC MIRON COSTIN, Paşcani Romania
4
HACI ALİ AKIN MESLEKİ VE TEKNİK ANADOLU LİSESİ
Place

Erzincan, Turkey
10
LEPL Signagi Municipality Vilalge Bodne public School
Place

Bodbe, Georgia
12
Srednja škola Dragačevo,
Serbia
Srednja škola Dragačevo
Place

Guča, Serbia
Mirjana Kern
Place

Guča, Serbia
13
Zespół Szkół w Zaborze
ul. Witosa 30
66-003 Zabór
Poland
   Agata Waltrowska
    Małgorzata Pieniążek
Zespół Szkół w Zaborze, Zabór Poland

http://zespolszkolwzaborze.wordpress.com
16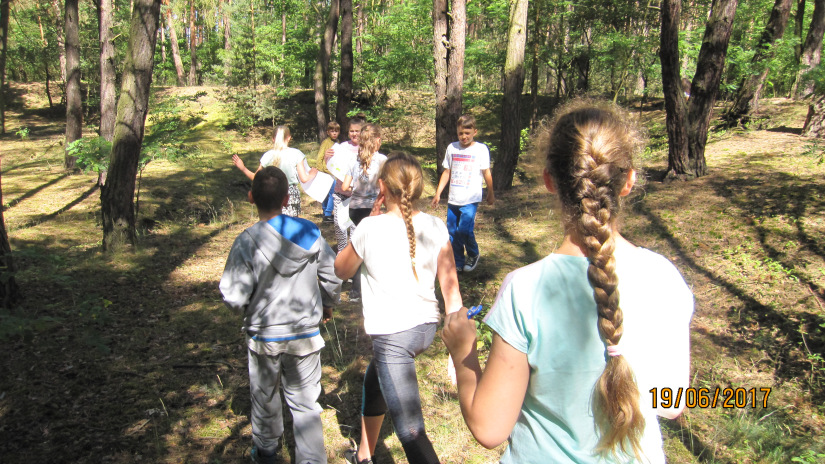 International Day of Climate Change
39
The planting trees project has been completely realised. We have succeeded in awakening interest of general public : public institutions, local self-government, non- governmental organizations and local population. Our town Lucani, the schoolyard and local surrounding have got new forest bedding plants, and in a few years, they will regain its former appeareance. Our students, together with their teachers, have participated in each stage of planting trees, as well as in educational workshops dealing with the significance of forests and planting trees. All our planned goals have been fulfilled.
– Posted by Angelina Jovašević, 26.06.2017
Bravo Agata! You and your team are wonderful!!!


I'm just looking forward to working on a future project with you and your team.


Congratulations for tree planting at Lucani.
I hope all the planted trees become a forest


Thank you very much! It was great working together :))) Best wishes and see you in the next project :))))) Agata and my students from Poland

52
Thank you

e

Twinning for joining our schools together!
It was a wonderful project about forests,
protecting the environment,
exploring and admiring our Planet !!!
53
Published: Jul 4, 2017
Latest Revision: Jul 4, 2017
Ourboox Unique Identifier: OB-352227
Copyright © 2017


Skip to content