Our students have prepared themselves for culinary classes. We talked about healthy eating. We also talked about the vitamins that are in vegetables and fruits.
2
We've prepared hats
for real chefs!
                                            🙂
4
There is very important hygiene
in the preparation of meals.
We remember about it.
6
First, we washed the fruits. Then we began to cut and mix them. We added our favorite fruits to the salad.
10
Our recipe for a fruit salad…
Components:
– favorite fruits
The way of preparation:
Cut the fruit into pieces and mix.
Our secret:
Prepare with a smile 🙂
12
We also prepared a modern version of the salad on a stick.
14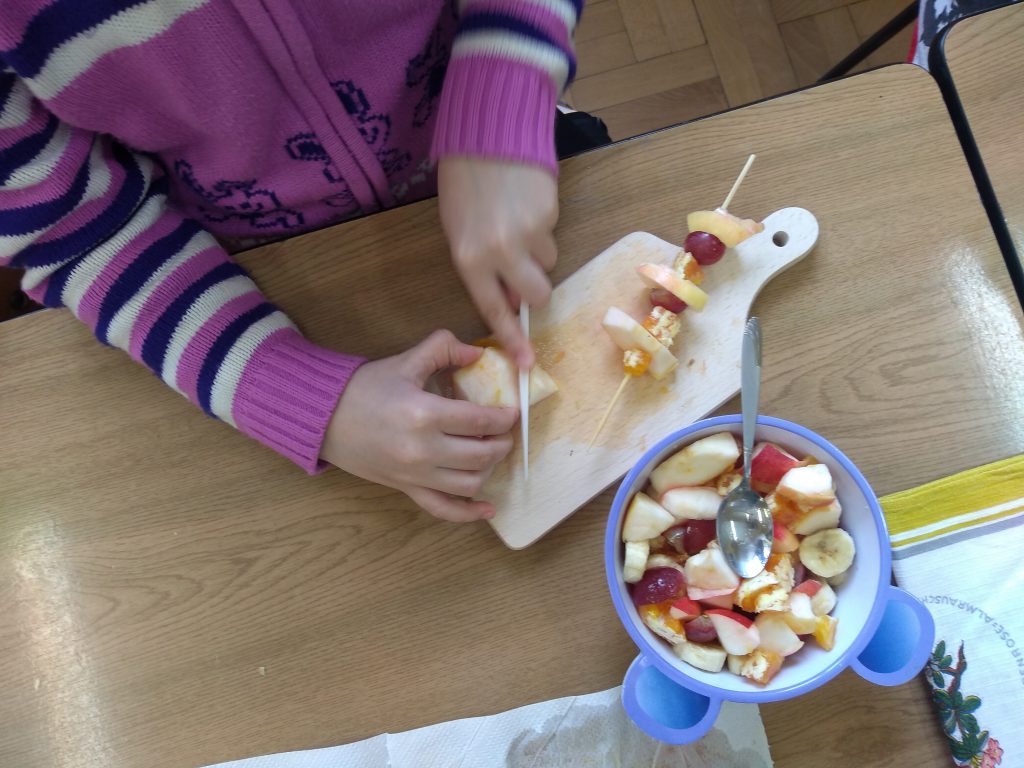 We remembered about safety during work.
16
We encourage you to prepare such a salad.
They were delicious activities!
                                           🙂
20
Published: Feb 28, 2019
Latest Revision: Feb 28, 2019
Ourboox Unique Identifier: OB-583070
Copyright © 2019


Skip to content