ZENNUBE ESEN 
TÜRKİYE – ANKARA – ADNAN MENDERES İHO
YASEMİN ÇOBAN TÜRKİYE –
BURSA – BURSA ANADOLU KIZ LİSESİ
SMAİLA MEŠKOVİĆ BOSNİA AND HERZEGOVİNA
BRČKO DİSTRİKT, OBDANİŠTE ZABAVİŠTE "NAŠA  DJECA"
SELMA HARMAN TÜRKİYE
ANKARA–PURSAKLAR ADNAN MENDERES İHO
NİJER YONCA ALBAYRAK TÜRKİYE
İSTANBUL –  SİLİVRİ – 80. YIL CUMHURİYET ORTAOKULU
MERVE EDA YILDIRAN TÜRKİYE
TEKİRDAĞ– ATATÜRK ORTAOKULU
3
KÜBRA ERDOĞAN TÜRKİYE
AĞRI –AKDİLEK SEBAHATTİN YILDIZ ORTAOKULU
KRYSTYNA ROZE POLAND
WİNNİCA – ZESPÓŁ PLACÓWEK OŚWİATOWYCH
KHANİM GASİMOVA AZERBAYCAN
BAKU 220. OKUL
IVANKA TOMİĆ CROATİA
ZAPREŠİĆ–OŠ "PAVAO BELAS"
HATİCE CEVİZ TÜRKİYE
AYDIN – İNCİRLİOVA SANDIKLI NAZMİ TOPÇUOĞLU ORTAOKULU
FATMA KAPLAN TÜRKİYE
İSTANBUL – BAHÇELİEVLER – MİMAR SİNAN ANADOLU İMAM HATİP LİSESİ
4
DANİJELA KUŽET SERBIA
BELGRADE – ELEMENTARY SCHOOL "MİĆA STOJKOVİĆ"
DANA MUNTEAN ROMANİA
CLUJ–NAPOCA – "ION CREANGA" SECONDARY SCHOOL
ÇAĞLAR AKSOY TÜRKİYE
 TRABZON – ÇAVUŞLU SECONDARY SCHOOL
BADİRNİSA QULİYEVA AZERBAYCAN
BAKU 102. OKUL
ABDULLAH KAZANCI TÜRKİYE
BURSA – BURSA ANADOLU KIZ LİSESİ
5
Come on! Let's remember together: Let's see which candidates we met while we were meeting our hero?
(Haydi gelsenize! Birlikte hatırlayalım: Bakalım bizler kahramanımızı karşılarken, hangi adaylarla karşılaşmışız?)
7
 Of course,
first of all, we invite our hero, who received the most votes in the survey, to the podium.
Traveller Squirrel!..
    Tabii ki, her şeyden önce, ankette en çok oy alan kahramanımızı kürsüye davet ediyoruz.
Gezgin Sincap!..
8
ZENNUBE ESEN
TÜRKİYE – ANKARA – ADNAN MENDERES İHO
"  AYLA  "
10
ZENNUBE ESEN
TÜRKİYE – ANKARA – ADNAN MENDERES İHO
"  ZEYNEP  "
12
ZENNUBE ESEN
TÜRKİYE – ANKARA – ADNAN MENDERES İHO
" NİNA "
14
ZENNUBE ESEN
TÜRKİYE – ANKARA – ADNAN MENDERES İHO
"  TRO  "
16
ZENNUBE ESEN
TÜRKİYE – ANKARA – ADNAN MENDERES İHO
"  PİSİ  "
18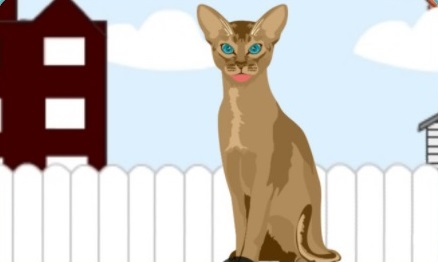 ZENNUBE ESEN
TÜRKİYE – ANKARA – ADNAN MENDERES İHO
"  GEZGİN  "
20
ZENNUBE ESEN
TÜRKİYE – ANKARA – ADNAN MENDERES İHO
"  ORMAN BİLİMCİ  "
22
YASEMİN ÇOBAN
TÜRKİYE – BURSA – BURSA ANADOLU KIZ LİSESİ
"  CEYDA  "
24
YASEMİN ÇOBAN
TÜRKİYE – BURSA – BURSA ANADOLU KIZ LİSESİ
"  NAZ  "
26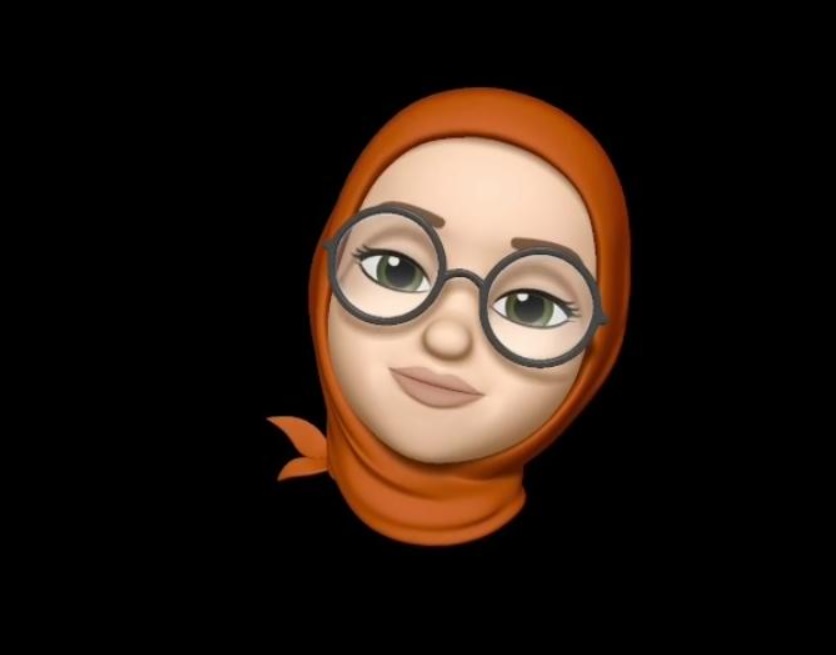 SMAİLA MEŠKOVİĆ
BOSNİA AND HERZEGOVİNA – BRČKO DİSTRİKT, OBDANİŠTE ZABAVİŠTE "NAŠA  DJECA"
"  PRETTY "
28
SELMA HARMAN
TÜRKİYE – ANKARA–PURSAKLAR ADNAN MENDERES İHO
"  SULTAN  "
30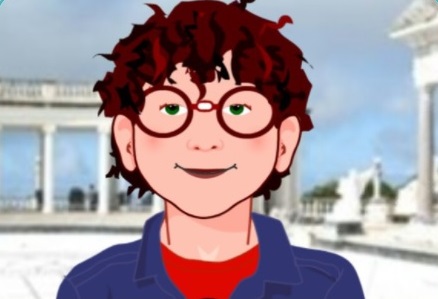 SELMA HARMAN
TÜRKİYE – ANKARA–PURSAKLAR ADNAN MENDERES İHO
"  YOGİ  "
32
SELMA HARMAN
TÜRKİYE – ANKARA–PURSAKLAR ADNAN MENDERES İHO
"  BUZ KRALİÇESİ  "
34
SELMA HARMAN
TÜRKİYE – ANKARA–PURSAKLAR ADNAN MENDERES İHO
"  BİLGİN  "
36
SELMA HARMAN
TÜRKİYE – ANKARA–PURSAKLAR ADNAN MENDERES İHO
"  MERAKLI  "
38
SELMA HARMAN
TÜRKİYE – ANKARA–PURSAKLAR ADNAN MENDERES İHO
"  PELİN "
40
NİJER YONCA ALBAYRAK
TÜRKİYE – İSTANBUL –  SİLİVRİ – 80. YIL CUMHURİYET ORTAOKULU
"  TRAVELER"
42
MERVE EDA YILDIRAN
TÜRKİYE– TEKİRDAĞ– ATATÜRK ORTAOKULU
"  DOROTHY  "
44
MERVE EDA YILDIRAN
TÜRKİYE– TEKİRDAĞ– ATATÜRK ORTAOKULU
"  TRAVELLER "
46
MERVE EDA YILDIRAN
TÜRKİYE– TEKİRDAĞ– ATATÜRK ORTAOKULU
"  BARBAROS "
48
MERVE EDA YILDIRAN
TÜRKİYE– TEKİRDAĞ– ATATÜRK ORTAOKULU
"  BLUETOOTH BOY "
50
MERVE EDA YILDIRAN
TÜRKİYE– TEKİRDAĞ– ATATÜRK ORTAOKULU
"  ÇİÇEKÇİ KIZ "
52
MERVE EDA YILDIRAN
TÜRKİYE– TEKİRDAĞ– ATATÜRK ORTAOKULU
"  EDA "
54
KÜBRA ERDOĞAN
TÜRKİYE – AĞRI –AKDİLEK SEBAHATTİN YILDIZ ORTAOKULU
"  YUMİ  "
56
KÜBRA ERDOĞAN
TÜRKİYE – AĞRI –AKDİLEK SEBAHATTİN YILDIZ ORTAOKULU
"  KERMİT  "
58
KRYSTYNA ROZE
POLAND – WİNNİCA – ZESPÓŁ PLACÓWEK OŚWİATOWYCH
"  MOUNTAİN GİRL  "
60
KRYSTYNA ROZE
POLAND – WİNNİCA – ZESPÓŁ PLACÓWEK OŚWİATOWYCH
"  ATAŞLI OĞLAN  "
62
KHANİM GASİMOVA
AZERBAYCAN – BAKU 220. OKUL
"  AYLİN  "
64
IVANKA TOMİĆ
CROATİA – ZAPREŠİĆ–OŠ "PAVAO BELAS"
"  PROFESSOR BALTAZAR  "
66
IVANKA TOMİĆ
CROATİA – ZAPREŠİĆ–OŠ "PAVAO BELAS"
"  SKEJT  "
68
IVANKA TOMİĆ
CROATİA – ZAPREŠİĆ–OŠ "PAVAO BELAS"
"  LUKA  "
70
IVANKA TOMİĆ
CROATİA – ZAPREŠİĆ–OŠ "PAVAO BELAS"
"  BEE  "
72
HATİCE CEVİZ
TÜRKİYE – AYDIN – İNCİRLİOVA SANDIKLI NAZMİ TOPÇUOĞLU ORTAOKULU
"  PİKACHU HASAN  "
74
HATİCE CEVİZ
TÜRKİYE – AYDIN – İNCİRLİOVA SANDIKLI NAZMİ TOPÇUOĞLU ORTAOKULU
"  TREKKİNG GİRL  "
76
FATMA KAPLAN
TÜRKİYE – İSTANBUL – BAHÇELİEVLER – MİMAR SİNAN ANADOLU İMAM HATİP LİSESİ
"  MARLA  "
78
FATMA KAPLAN
TÜRKİYE – İSTANBUL – BAHÇELİEVLER – MİMAR SİNAN ANADOLU İMAM HATİP LİSESİ
"  KÖPÜŞ  "
80
FATİH ŞAHİN 
TÜRKİYE– ANKARA – ADNAN MENDERES İHO 
"  CİMCİME  "
82
DANİJELA KUŽET
SERBIA – BELGRADE – ELEMENTARY SCHOOL "MİĆA STOJKOVİĆ"
"  SARI HATÇE  "
84
DANA MUNTEAN 
ROMANİA – CLUJ–NAPOCA – "ION CREANGA" SECONDARY SCHOOL
"  PIXIE – THE TRAVELLING CAT  "
86
ÇAĞLAR AKSOY
TÜRKİYE – TRABZON – ÇAVUŞLU SECONDARY SCHOOL
"  SANTA FE  "
88
BADİRNİSA QULİYEVA 
AZERBAYCAN – BAKU 102. OKUL
"  AYLA T.  "
90
BADİRNİSA QULİYEVA 
AZERBAYCAN – BAKU 102. OKUL 
"  BENİM KAHRAMANIM  "
92
BADİRNİSA QULİYEVA 
AZERBAYCAN – BAKU 102. OKUL 
"  ÖĞRETMEN  "
94
BADİRNİSA QULİYEVA 
AZERBAYCAN – BAKU 102. OKUL 
"  CULTURE BEE  "
96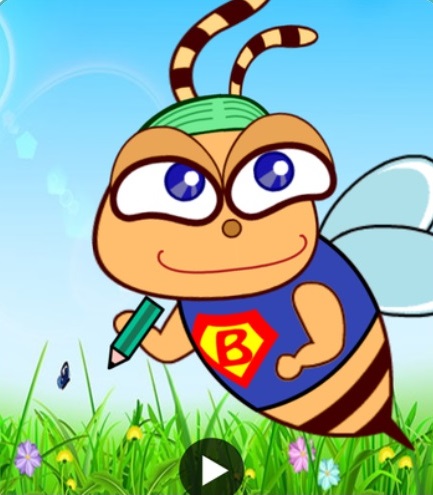 ABDULLAH KAZANCI 
TÜRKİYE – BURSA – BURSA ANADOLU KIZ LİSESİ 
"  GEZGİN SİNCAP  "
98
ABDULLAH KAZANCI 
TÜRKİYE – BURSA – BURSA ANADOLU KIZ LİSESİ 
"  THE MAN WITH THE WAND  "
100
Published: Mar 6, 2020
Latest Revision: Mar 7, 2020
Ourboox Unique Identifier: OB-743994
Copyright © 2020


Skip to content