EVENTS
1-Learning with fun
2-I learn through competitions
3-I Learn With Animations
4-I learn with puzzles
5-Project poster and logo
6-Project Slogan studies
7-Codeweek
4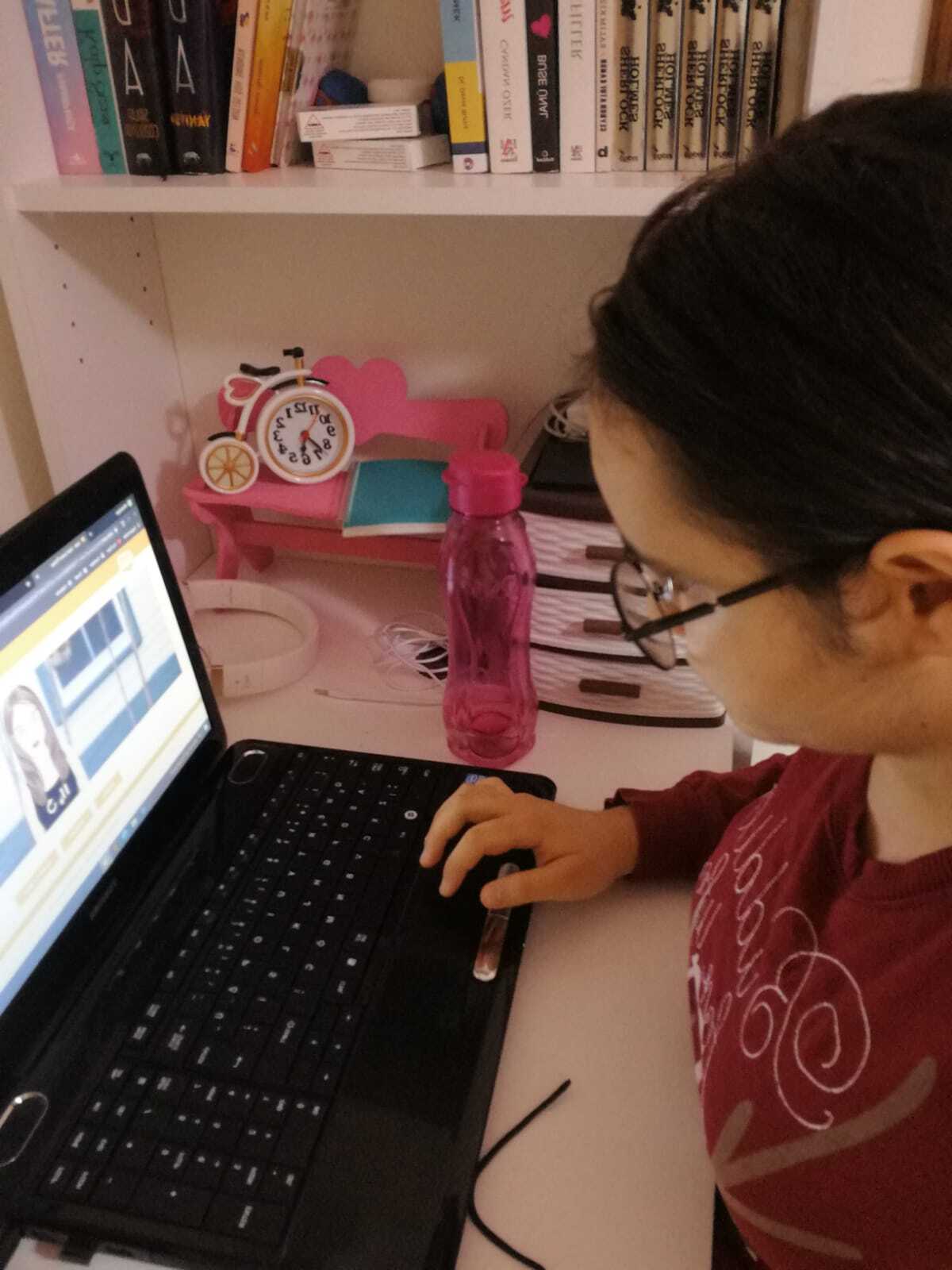 WEB2
1.Padlet
2.VOKİ
3.İnshot
4.Canva
5.Kizoa
6.Bitmoji
7.Emaze
8.Google Forms
9.Prezi
10.powerpoint
11.Artsteps
12.Jamboard
13.chatterpix
14.Postermywall
15. Wordart
16.Genially
17.Biteable
18.Bookcreator
19. Renderforest
20.Pawtoon
13
                                                                                                                                                                                                                            ANKARA IS A BEAUTIFUL CITY
17
The Capital of Turkey: Ankara
The capital of Turkey, Ankara offers many eye-catching options for both visitors and residents. The city has buildings wit national values such as Anıtkabir and the building of National Assembly of Turkey as well as several important museums. Ethnography Museum and Museum of Anatolian Civilizations are among the must-see places to understand our history.
Ankara, always referred to as the civil servant city, attracts attention with its calm city life. The seriousness of being the capital is felt in every street of the city. In addition Ankara is making a whole new face with new projects. Cafes, restaurants and entertainment areas attract the attention of families as well as young people.
The Youth Park is one of the popular meeting points of Ankara. Those who want to take a short walk can visit places such as Güvenpark and Ankara Botanic Park. Atatürk Forest Farm continues to be the lungs of the capital. Although away from the sea, the capital offers a different fun to everyone.
18
Merhaba,
Ben Nurcan Akca. Satı Kadın MTAL'de Türk Dili ve Edebiyatı öğretmeniyim.21 yıllık öğretmenim. E.Ü Türk Dili ve Edebiyatı bölümü mezunuyum. Etwinning ile geçen sene tanıştım. Bir proje ile kalite etiketi aldım. Bu proje ile çok güzel etkinlikler yapacağımıza inanıyorum. Kitap okumayı ve sinemayı çok seviyorum. Çok geniş bir film arşivim var. Amatör bir tiyatro kulübünde 5 yıl yönetmenlik yaptım. Sanatın iyileştirici ve geliştirici gücüne inanırım. Öğrencilerimle birlikte etkinlikler yapmak ve bunun onlar üstündeki etkisi beni her zaman motive etmiştir. Evliyim, bir kız bir de erkek çocuğuna anneyim.
23
OUR STUDENTS
EYLÜL
İREMNUR
DİLAN
24
                            Coding Week.
Coding week is supported by the European Commission.
As of 2018, it has been decided to run in cooperation between the European School Network and the Ministries of National Education. WE ARE CODING
25
         Project Logo and Poster Works
33
               In this month's "Learning with Fun" event, you can use not only web 2.0 tools, but any course material that you can prepare using technology. It all depends on your creative power. The important thing is that it makes learning enjoyable.
47
             SLOGAN
Among the events this month is creating a slogan. We need to find a short meaningful slogan describing our project.
51
Project Slogan
Neşeyle yapıldı
55
This month's activity is to use the competitions during teaching. It will be very fun to learn with the competitions we will prepare.
Web 2.0 tools we can use: Kahoot
56
The animations we will use in the lessons make the lesson fun. Sometimes, making use of these animations while preparing homework makes your work interesting.
67
 We are planning to make the exams, which are a part of learning, fun with puzzles. Small puzzles solved at the end of the lesson can help us repeat what we have learned.
81
Mixed teams are making a calendar. Each month a mixed team will undertake a digital calendar … We wish you luck.
JANUARY (1 .TEAM)
EYLÜL (SATI KADIN MTAL)
ABDULLAH(CEZERİ YEŞİ TEKNOLOJİ MTAL)
ALPER ( ŞÖHRET CENGİZ  ANADOLU İMAM HATİP LİSESİ)
ALEXANDURE( ROMANIA)
BEYZA( FATSA ANADOLU LİSESİ)


FEBRUARY (2. TEAM)

DİLA( ATATÜRK ANADOLU LİSESİ)
EMİNE (CELAL BAYARANADOLU LİSESİ)
İSMAİL ARDA(HATTAT AHMET KARAHİSAI ANADOLU İMAMHATİPLİSESİ)
AHMET (NEVŞEHİR MTAL)


MARCH (3. TEAM)

DİLAN (SATI KADIN MTAL)
BARIŞ ( CEZERİ YEŞİL TEKNOLOJİ MTAL)
AZRA( ŞÖHRET CENGİZ  ANADOLU İMAM HATİP LİSESİ)
BIANCA (ROMANIA)
MELİSA(FATSA ANADOLU LİSESİ
103
TEAM LEADERS:
JANUARY: MECİT TEACHER
FEBRUARY: ARZU TEACHER
MARCH:h.BERNA TEACHER
APRİL: NURCAN TEACHER
104
PRUDUCTS CREATED COOPERATIVELY  1( E-CALENDAR)
Targeted Outcomes
Students improve their ability to use technology correctly,
learn a new web2 tool
to perform individual and group work
Learners learn to use Genialy web2 tool
Study Results
Our students created their own calendars with the Genialy web2 tool.
Teacher On Duty
Nurcan Akca/ SATI KADIN MTAL
The mixed teams we formed in the forum made a calendar arrangement. each team organized a separate month.
105
I LEARN WITH TECHNOLOGY
 (TEKNOLOJİ İLE ÖĞRENİYORUM)
ETWINNING
NURCAN AKCA
EYLÜL,DİLAN, İREMNUR
SATI KADIN MTAL / ANKARA
111
Published: Jan 30, 2021
Latest Revision: Jan 30, 2021
Ourboox Unique Identifier: OB-1026836
Copyright © 2021


Skip to content