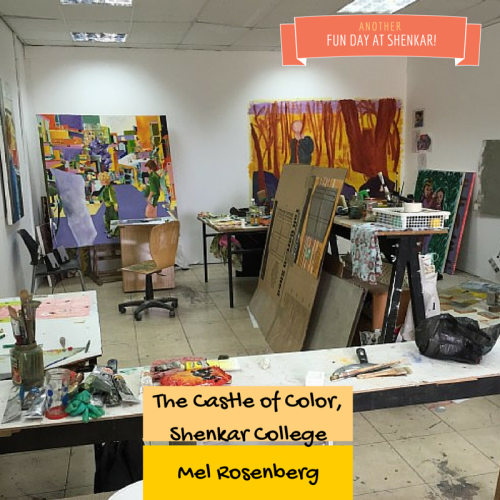 The day was grey. The skies were grey.  The streets were grey.
1
Even the signs were grey.
3
We set out for the Castle of Color. We finally arrived. The entrance was grey. We were disheartened.
5
But then we met Larry. King of the Castle of Color.
7
He showed us his secret pantry of pigment dust.
9
And the students who were learning how to turn the dust into magic.
11
We witnessed the fruits of their labor.
15
We did not come away empty handed. Ariel received a gift to hang on the main campus.
17
So if you are ever feeling down and out, go visit Larry's Castle of Color. Or better, ask me and I'll take you. Larry will be waiting. To turn your grey day into a rainbow. Trust me, I'm still smiling.
19
Thank you for reading my book!
If you like it, you might also want to read:
Here is a tutorial to help you get started on your own voyage as an Ourboox contributor!  And finally, you can always write me at 

[email protected]
21
Published: Nov 14, 2015
Latest Revision: Nov 26, 2015
Ourboox Unique Identifier: OB-77940
Copyright © 2015

Skip to content