JABAHATQNINA
by

Apostol Hristov
STAR WARS
Star Wars is an American epic space opera[1] multimedia franchise created by George Lucas, which began with the eponymous 1977 film[b] and quickly became a worldwide pop-culture phenomenon. The franchise has been expanded into various films and other media, including television series, video games, novels, comic books, theme park attractions, and themed areas, comprising an all-encompassing fictional universe.[c] In 2020, its total value was estimated at US$70 billion, and it is currently the fifth-highest-grossing media franchise of all time.
2
The original film (Star Wars), retroactively subtitled Episode IV: A New Hope (1977), was followed by the sequels Episode V: The Empire Strikes Back (1980) and Episode VI: Return of the Jedi (1983), forming the original Star Wars trilogy. Lucas later returned to filmmaking to direct a prequel trilogy, consisting of Episode I: The Phantom Menace (1999), Episode II: Attack of the Clones (2002), and Episode III: Revenge of the Sith (2005). In 2012, Lucas sold his production company to Disney, relinquishing his ownership of the franchise. This led to a sequel trilogy, consisting of Episode VII: The Force Awakens (2015), Episode VIII: The Last Jedi (2017), and Episode IX: The Rise of Skywalker (2019).
3
All nine films of the "Skywalker saga" were nominated for Academy Awards, with wins going to the first two releases. Together with the theatrical live action "anthology" films Rogue One (2016) and Solo (2018), the combined box office revenue of the films equated to over US$10 billion, which makes it the second-highest-grossing film franchise of all time.[3][4] An additional film, Rogue Squadron, is planned for release. A number of other films, including an independent trilogy, are suggested to be in development.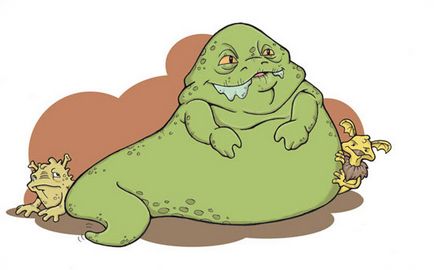 4
Джаба Хатянина (Jabba the Hutt) е измислен герой във франчайза "Междузвездни войни", създаден от Джордж Лукас. Той е голям подобен на охлюв извънземен, известен като хатянин, който, подобно на много други от неговия вид, действа като мощен престъпен бос в галактиката. Той е прочут с това че не говори басик, езикът на главните герои, макар и да е в състояние да го разбере, като винаги отговаря на конструирания език хутези.
В оригиналните театрални издания на оригиналната триология "Междузвездни войни" Джаба е изобразен за пръв път в "Завръщането на джедаите"(1983). Той обаче се споменава в "Междузвездни войни" (1977), в "Империята отвръща на удара" и косвено в "Соло: История на междузвездни войни" (2018).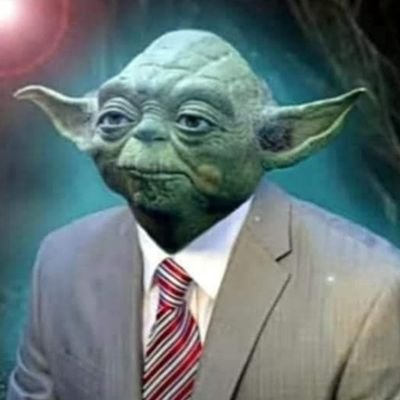 5
According to producer Gary Kurtz, loose plans for a prequel trilogy were developed during the outlining of the original two films.[50] In 1980, Lucas confirmed that he had the nine-film series plotted,[51] but due to the stress of producing the original trilogy, he had decided to cancel further sequels by 1981.[52] In 1983, Lucas explained that "There was never a script completed that had the entire story as it exists now … As the stories unfolded, I would take certain ideas and save them … I kept taking out all the good parts, and I just kept telling myself I would make other movies someday."[53]
Technical advances in the late 1980s and early 1990s, including the ability to create computer-generated imagery (CGI), inspired Lucas to consider that it might be possible to revisit his saga. In 1989, Lucas stated that the prequels would be "unbelievably expensive."[54] In 1992, he acknowledged that he had plans to create the prequel trilogy.[55] A theatrical rerelease of the original trilogy in 1997 "updated" the 20-year-old films with the style of CGI envisioned for the new trilogy.
Episode I: The Phantom Menace was released on May 19, 1999, and Episode II: Attack of the Clones on May 16, 2002. Episode III: Revenge of the Sith, the first PG-13 film in the franchise, was released on May 19, 2005.[56] The first two movies were met with mixed reviews, with the third being received somewhat more positively. The trilogy begins 32 years before Episode IV and follows the Jedi training of Anakin Skywalker, Luke's father, and his eventual fall from grace and transformation into the Sith lord Darth Vader, as well as the corruption of the Galactic Republic and rise of the Empire led by Darth Sidious. Together with the original trilogy, Lucas has collectively referred to the first six episodic films of the franchise as "the tragedy of Darth Vader"
6
The Star Wars franchise has been spun off to various television productions, including two animated series released in the mid-1980s. Further animated series began to be released in the 2000s, the first two of which focused on the Clone Wars. After Disney's acquisition of Lucasfilm, only the later one remained canon. Eight live-action Star Wars series will be released on Disney+. The first, The Mandalorian, premiered on November 12, 2019. Star Wars won the 2020 Webby Award for Television & Film in the category Social.[77] Disney+ later released the Ewoks movies and animated series, along the animated first appearance of Boba Fett, and the Clone Wars animated micro-series in a section called Star Wars Vintage, that section will also include the Droids animated series in the future.[78][79] Certain aspects of the original Clone Wars micro-series are considered to not contradict the canon, while others do
7
Published: Jan 25, 2022
Latest Revision: Jan 25, 2022
Ourboox Unique Identifier: OB-1269986
Copyright © 2022


Skip to content