The wonderful people of Dimona want to write digital books. And who am I to argue with them?
So we all got together last week in Ruti's municipal library. 
2
Ruti is Dr. Ruti Kelman, a terrific lady. The day I arrived, what a surprise! Ruti had organized an exhibition of my illustrated children's stories. Complete with wall hangings, cutouts, artifacts, you name it. 
4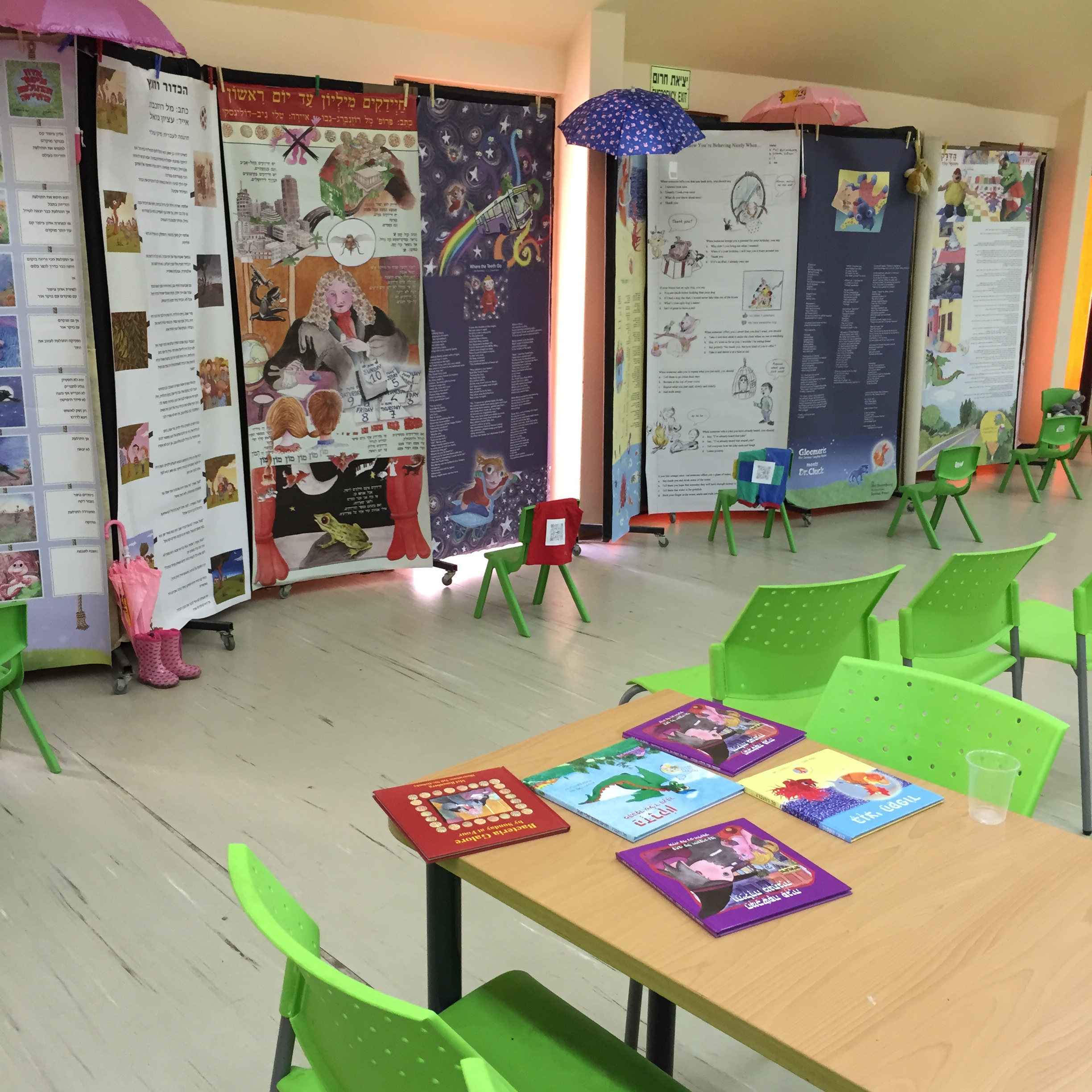 Each of my illustrators had a special bio on the wall. Here is Rotem Omri's. 
8
We spent the rest of the morning creating boox together. 
There was Ella, computer instructor (left) and Meirav the author (right). 
10
There was Rikaya (self-proclaimed biographer), Rifael (author, sports educator, municipal representative), and Tatiana (head of computers at the Neve Amram School, and instructor in the G2G program)… 
12
There was Jacob Golan (head of the "middle of life" community, center top), and Prince Emmanuel Ben Yehuda (International development of the Hebrew Israelites of Dimona), 
14
and Daniel, Head of the fallen soldiers memorial. 
16
Within minutes, they were all creating books! This is what they had to say. 
18
I should add, that this event is sponsored by the Tel Aviv municipality, and hosted by head of the cultural department, Meir Hazan.
Here we are in a selfie with Ayelet, administrative head. I promised that I wouldn't publish this picture. Oops.  
20
Published: Jun 29, 2015
Latest Revision: Jun 29, 2015
Ourboox Unique Identifier: OB-60577
Copyright © 2015


Skip to content