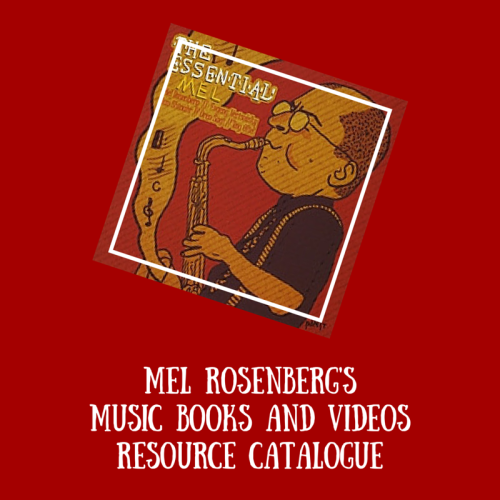 My academic course on sixties music started at HIT and moved to Tel Aviv University almost a decade ago. Still popular and fun!
2
Can you answer all of the questions? I'm guessing you can't
3
Four years ago I started another academic course at Tel Aviv University on what makes a popular song last forever. More fun!
4
Video Clips of my songs, thanks to Miki Peled.
5
Singing with Yehuda Cohen's big band was a turning point in my musical career and my life!
6
My first real Jazz Teacher was Professor Zvi Keren. I will never forget him.
7
Did I, as a four year old, really plagiarize a song called "Are You Mine" in the mid-fifties, and fool my family into thinking I was a genius? Oops.
8
Randi Zuckerberg is an amazing person, talented writer and wonderful singer. Who could ask for anything more?
9
What happened to jazz? Find out here.
10
You don't have to believe a word of this. Just saying.
11
This tongue-in-cheek book is the first one I've illustrated using pictures from the Wikimedia creative commons image. Since Ourboox is all about sharing, it's good to know there are people out there donating their photos for the common good. Coming soon: "How to choose a new piano". Stay tuned.
13
Garglers of the world unite!!!!! Remember, it's important to tilt your head back, stick your tongue, and gargle!!! Best to use mouthrinse right before bedtime. Enjoy the video clip too!! Gargling has never been so much fun.
14
Children & Musical Fiction
The true story of Zebaraya, the world's most amazing singing zebra, her rise and her fall.
Enjoy!
What is a piano for? This is the original version from 1978 with the beautiful sketches of Miki Ben-Cnaan. I haven't changed a word. It's probably the second children's story I ever wrote.
17
Videos Resource Catalogue
19
Comes Love
(you can download the song here)
20
"Come a little closer to me" –
Yael Rasooly and Mel Rosenberg
21
I've never been in love before
Mel Rosenberg
22
Mel Rosenberg at the Marimba restaurant, Capetown
23
Autumn Leaves – Mel Rosenberg performs with Cava in Prague
24
Annie Sellick and Steve Richko Trio.
Guest: Mel Rosenberg
25
Playing Greek music in Athens
26
Thank you for reading my book!
If you like it, you might also want to read:
Soon you will find on Ourboox also these Catalogues:
Manuals, 10 tips, Creativity, Education, Music, Humor and Personal Stories.
Here is a tutorial to help you get started on your own voyage as an Ourboox contributor!  And finally, you can always write me at 

[email protected]
27
Published: Oct 19, 2015
Latest Revision: Apr 16, 2022
Ourboox Unique Identifier: OB-66101
Copyright © 2015


Skip to content