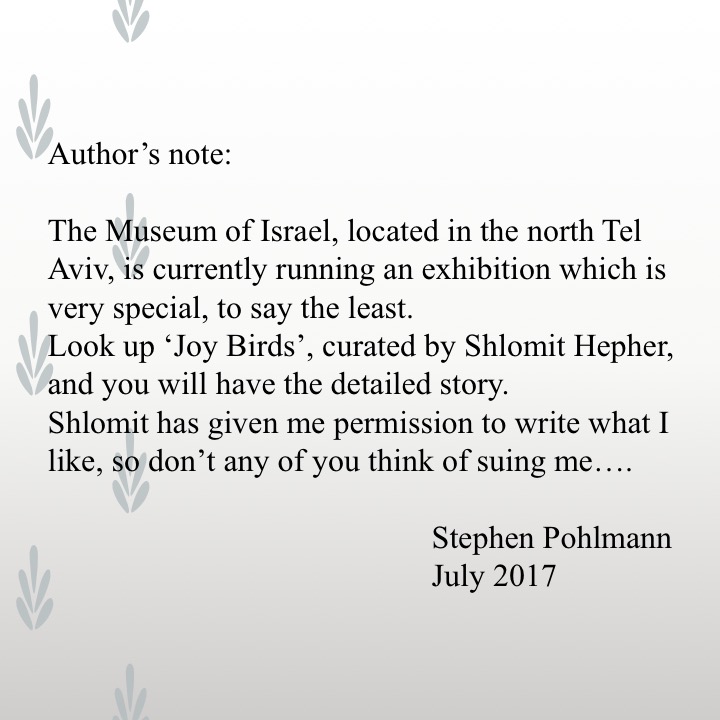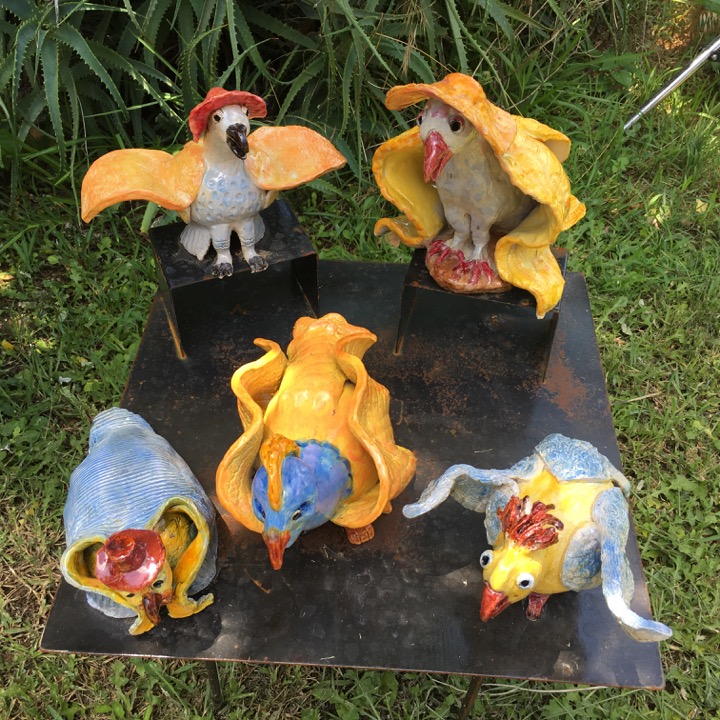 Don't think that this exhibition was only for the old folks.
Here's one young lady with her offspring who had a wonderful time appreciating the thoughts and skills on display.
29
And here's that young lady's daughter with that same little boy, quietly strolling among the birds, so careful not to disturb their artistic quiet.
31
And here's the little one himself.
Let's call him Andy. He's not yet of the age to quite understand what's going on around him.
But his instinct brought him back to what he thought was the very same stork that first carried him to us.
33
Published: Jul 20, 2017
Latest Revision: Jul 20, 2017
Ourboox Unique Identifier: OB-355734
Copyright © 2017

Skip to content