There are four public spaces at Shenkar that could use a makeover. The first is the 'village green' between Pernick and Mitchell Buildings.
2
This space has an artsy atmosphere, very laid back. The students seem to like it. It does need a very thorough cleaning, a paint job on the deck and perhaps replacement of the burlap overhead. These can be provided in-house.
4
The space which is most exciting is the roof of the Pernick building which is hardly used at all. This deck of over 600 square meters could have an artificial grass topping to the current tar roof (which needs to be protected) with a wood deck for performances. This space could be used for a wide variety of student activities – study, recreation, parties, evening events etc.
The roof has a permit, but in its present state is empty and hardly ever used.
6
The third public space is the old area near the open Karnaf cafeteria. Students and staff have already lacquered the benches and collected cigarette butts. It is being fitted these days with more sunbrellas and electrical outlets. It's a perfected area for a smoking zone and for a range of activities, including debate club.
It could be fitted with a permanent cover for shade and protection from the rain.
8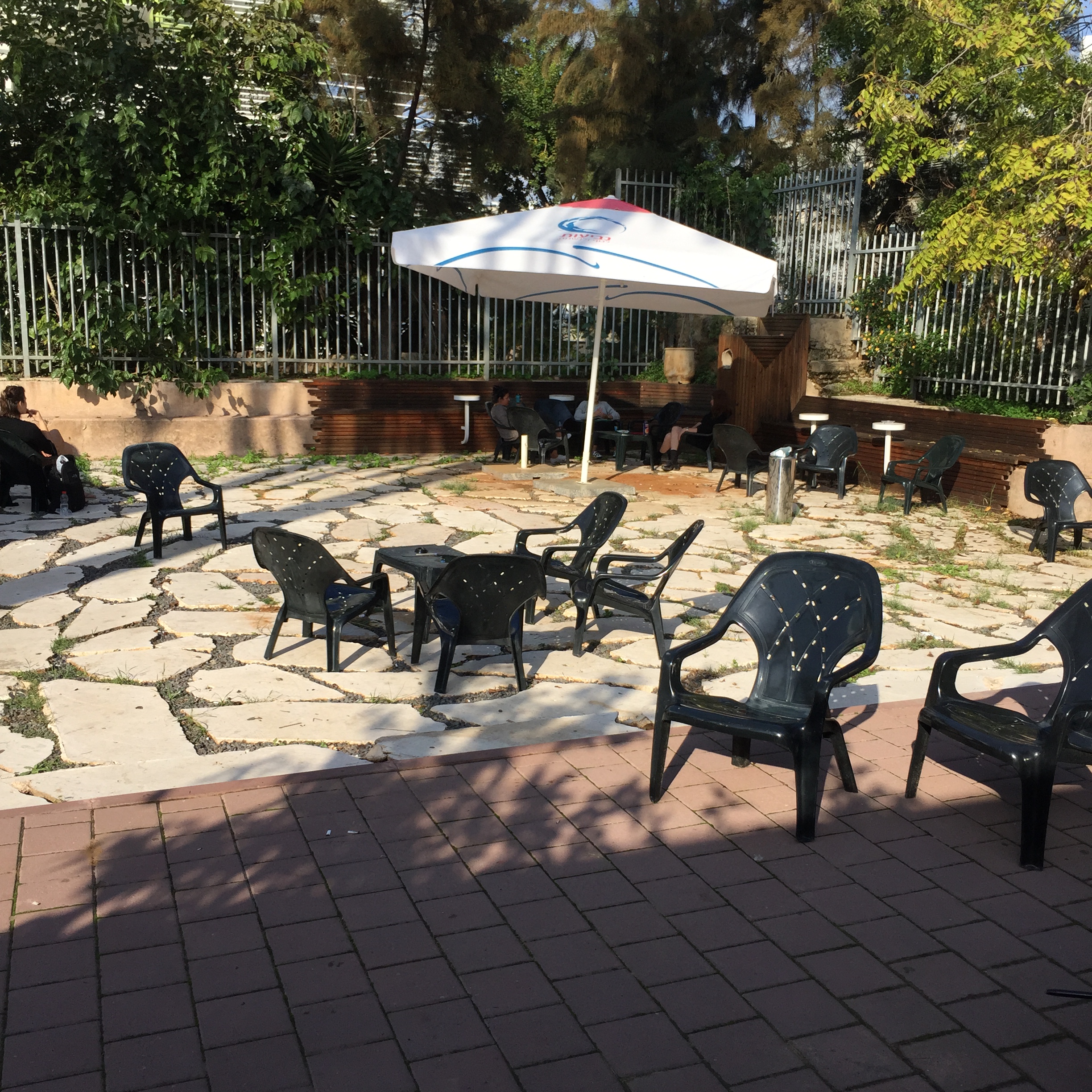 The rooftop of Mitchell was developed as a student rooftop about ten years ago and fell into disrepair because it was subsequently denied a safety permit (the roof needs another stairwell which isn't cheap). It is currently locked and not in use at all.
10
It is the best 'real estate' of Shenkar but development costs would be substantial.
12
This is the view of the Pernick rooftop from Mitchell. I think that in summary the Pernick roof is the best bet for a makeover. It is easily accessible, and would provide a splendid, large recreational and study area for a relatively modest expenditure, mainly covering the tar and providing shade and cover.
14
Thank you for reading my book!
If you like it, you might also want to read:
Here is a tutorial to help you get started on your own voyage as an Ourboox contributor!  And finally, you can always write me at 

[email protected]
16
Published: Nov 18, 2015
Latest Revision: Nov 22, 2015
Ourboox Unique Identifier: OB-79190
Copyright © 2015


Skip to content