I came downstairs for lunch and saw my dad at the table.
"are you exited? "he asked
"I can't wait! it is the first day of dance class and it's going to be awesome!" I said excitedly
"that's great buddy but its okay if it doesn't work out, baseball is still an option"
"but dad, why wouldn't it work out? I said
"Because Aiden, dance is for girls and you are probably going to be the only boy there"
"oh"
"its okay I talked to the baseball coach and he said that he would save a spot for you on the team in case you change your mind" dad told me
"no I don't want to do baseball, I like to dance"
"okay bud, whatever you say"
1
2
Dad was right.
I am the only boy here and all the girls are staring and whispering to each other.
"what are you doing here?" a girl named Rose asked "boys can't dance"
"yeah" her friend Lilly said "I'm pretty sure the baseball filed is that way" she added and pointed to the door.
Now girls let's not be mean" said Ms. Twinkletoes "dance is for everyone"
The class started with a short warm up and then we learned a fun jumpy dance. It was so much fun that I forgot about what the mean girls said. But when class was done they came up to me and
Rose said "You weren't that bad for a boy"
"but you should really try out baseball" Lilly joined in "dance just isn't for everybody" and they both walked out laughing
3
"How was dance class?" mom asked me
"It was ok , there where some mean girls that made fun of me and it made me sad." I replied
Oh sweety im so sorry, do you want to go back next week?
"I don't know ill think about it" I said
"Ok but you have to decide before the next class" mom told me
"I know, I want to go but  its not fun being the only boy there."
4
I was up in my room when I heard my mom telling me to come down. she said she had something to show me So I raced downstairs.
When I got to the living room I saw my mom on the couch next to the tv.
"There are some videos I want to show you" she said "come sit down next to me."
we spent the rest of the evening watching boys dancing on tv. They were really good especially the one that did ballet.
Before I went to bed I turned to my mom and said I think I made my decision.
"Really? what did you deicide?" mom asked. "Do you want to go back to dance?"
"Yes! I do!" .
5
6
The next day in school I was playing with my two best friends Ethen and Luke. They where talking about how much fun baseball practice was .
"Why didn't you come to baseball yesterday?"Luke asked
"Because I'm doing dance this year instead and it's really fun!"
"Isn't dance for girls?" they both asked
"No also boys can do it. Last night my mom showed me a bunch of videos of guy dancers and they were really good." I answered
"If boys can do it to then why are you the only one in the class?" Ethen asked me
"How do you know I'm the only boy?"
"Because dance is for girls and boys don't do it" Ethan replied
"That's not true " I said as I ran away trying to hide my tears
7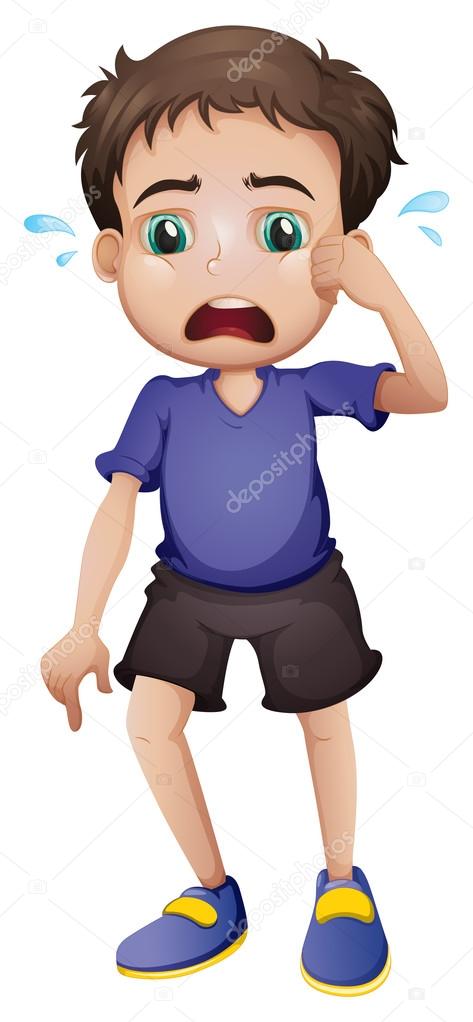 8
In the next dance class rose and Lilly were being mean again.
"oh look who it is, the boy who thinks he can dance" Rose said
"Yeah I can't believe that he came back" Lilly added
"girls let's try not to be mean. I will not tolarate bullying in my class" Ms. Twinkletoes said
Ms. Twinkletoes divided us in to pairs to work on a dance we had to do.
She paired me up with this girl named anna. she was a redhead with freckles.
9
As she was walking over she made an ewey face and it made me a little sad.
But once I started working with her it turned out to be really fun.
"You are a really good dancer" I told her
"Oh thanks" anna answered
"You are a good dancer too" she said
"Thank you!"
At the end of class Anna came up to me and said "it was really fun working with you. it's not true what the other girls said. boys can dance. See you next week"
10
That night at dinner I told my parents about Anna and how I am starting to make friends at dance.
"That great" mom said
"I'm so  proud of you son" dad chimed in
"But yesterday at school Ethen and Luke where being mean to me and said that boys cant dance and it made me mad.
"Oh I'm so sorry to hear that" dad said
"don't worry they probably didn't mean to make you feel that way" mom said
"Yeah your right. Luke and Ethen are my best friends they would never hurt my feelings on purpose."
11
It was a rainy day and I was walking home from school. I was almost home when a saw Lilly slip in a puddle and fall. I ran over to see if she was ok.
"Hey Lilly! Did you hurt yourself? Are you ok?"
"Yeah I will be ok" she said wiping a tear from her eye
I helped her up and gave her a band aid.
"My mom makes me keep them in my backpack in case of emergency" I told her.
"Oh, thanks" she said "but why are you being so nice to me? I was really mean to you in dance class"
"I know but I think it is important to always be nice" I replied
"I just wanted to say I'm sorry for being so mean. I hope you forgive me" Lilly said.
"I forgive you, don't worry"
12
"Ok kids, I have a big announcement" Ms.Twinkletoes said "in two a month we will be having a mid-year performance where we will show the parents what you have learned so far! You can bring who ever you'd like. It's a big deal so we will be practicing harder than ever.
"Yay!" we all shouted
"Wait, I'm not done" Ms. Twinkletoes said. "One of you will be getting a solo and I decided that it should be given to Aiden"
"What!?" rose said "him? But he is a boy! He can't dance."
"Hey, leave him alone" Lilly said.
"Yeah" anna added "he is actually a really good dancer.
"Thank you Ms. Twinkletoes" I said quietly at the end of class.
"Your very welcome Aiden and you deserve it" she said.
13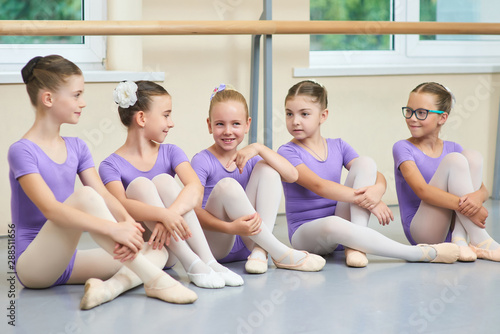 14
At school the next day during recess  I went over to Ethan and Luke to invite them to my dance recital.
"A dance recital?" Luke asked "are you are going to be in the back so no one can see you? Because you are bad?"
"No I'm actually pretty good, I even got a solo" I said
That just made Ethan and Luke tease me more.
Suddenly I heard Rose's voice "hey!" she yelled, "stop picking on him, I bet you couldn't do half the things he can".
"Really?" the both asked.
"Yeah so you guys better be at the recital to support your friend" rose replied.
"Ok were really sorry, we will be there Aiden we shouldn't have made fun of you" Ethan said.
"Thanks guys I really appreciate it" I said.
15
"Ready or not here I come" I yelled.
I invited all of my friends over, Ethen, Luke, Lilly ,Rose, and Anna. And we were playing hide and seek. It was my turn to be the seeker. I was so happy that we were all getting along and that we were all friends.
"Found you Anna" I said.
"How" she asked.
"I saw your red hair be hide the bush" I said.
"Luke and Rose, I found you" I yelled. "Why did you hide in the same spot?"
"Wow, you are really good at being the seeker" Anna told me.
16
"who wants milk and cookies " mom asked as she came outside with a plater of cookies in her hand. Dad was right behind  her holding a jug of milk and a stack of cups.
"I do!" we all  shouted as everyone went to the patio.
"Thank you Aiden's parents" Lilly said as she took a cookie.
"Thanks" Ethan added.
"Oh mom, dad I almost forgot to tell you there is going to be a recital soon for the end of the year and Miss Twinkletoes gave me a solo."
"That's amazing sweetie" mom said "I'm so happy for you!"
"I'm so proud of you Aiden" dad added.
"Thank you I'm super excited!!" I exclaimed.
17
18
In the next dance class we had a dress rehearsal. That means that we did all of the dances with our costumes on and I got to do my solo. It was so much fun. We practiced the dances so many times until we could do it without any mistakes. When we finally did it I was so proud of my self and of the hole dance class. It was hard but we finally got it. I Cant wait for the recital!
19
It was  the day of the recital . After I got my costume on I went over to Rose.
"Hi sorry I didn't get a chance to thank you for standing up for me the other day at school" I said.
"It's no big deal us dancers have to stay together, plus I meant what I said you really do deserve this." She answerd.
"Are you nervous?" she asked me.
" A little bit I hope I don't mess up" I told her.
"You shouldn't be you'll do great, try not to worry about it" Rose said.
"I'll try you'll do great too."
"Thank you Aiden".
20
The recital was amazing. Everyone did so well and I had so much fun! My solo was great and I didn't forget anything!
After the recital Mr. Twinkletoes took the whole class out for pizza and ice cream to celebrate. We ate and laughed a lot and I didn't even feel weird being the only boy there.
That night I lay awake in bed thinking about everything that happened. I was so happy that I didn't stop dancing even when people made fun of me. I thought about how glad I am that I didn't care when I got teased and kept doing what I love.
I cant wait for the next dance class.
21
22
Published: May 26, 2021
Latest Revision: May 26, 2021
Ourboox Unique Identifier: OB-1151220
Copyright © 2021


Skip to content