EVERYTHING STARTED AT THE BEGINNING
OF THE SCHOOL YEAR,
WHEN BELGIUM PROPOSED THE INITIAL IDEA…
STOP THAT NOISE!
an eTwinning European project
2
OUR MAIN GOALS…
REDUCE NOISE AT SCHOOL
BUILD FRIENDSHIP WITH EUROPEAN KIDS
4
then a lot of sharings, meetings, actions, changes, improvements…
a lot of… GROWING TOGETHER
for an effective…
6
NOW, AT THE END OF THE SCHOOL YEAR…
WHAT'S LEFT?
A summary using quotes, proverbs, pictures and thoughts
8
BELGIUM
ECOLE COMMUNALE D'ARQUENNES
RUE DES ECOLES 10
ARQUENNES
9
Le silence est d'or

Silence is gold
10
L'Union fait la force

Unity is strenght
12
Our thoughts about that project are really positive!
We think we could continue to work about that project for years and years! We're proud to start that project in September because we were precursor in Belgium!
And also to work and exchange with wonderful partners who gave us lots of ideas and tips! 
Pupils also liked to be involved to work and chat with the others!
They're really proud cause things are changing in our school, because of their work during this schoolyear!  
We're ready for the next one 😉 !
14
ITALY
ISTITUTO COMPRENSIVO DI CADEO E PONTENURE
VIA LIBERAZIONE 3
ROVELETO DI CADEO
17
Dio è l'amico del silenzio. Guarda come la NATURA- alberi, fiori, erba- cresce in silenzio; guarda le stelle, la luna e il sole come si muovono in silenzio.

MADRE TERESA, Un dono per Dio

 

God is the friend of silence. See how NATURE – trees, flowers, grass- grows in silence; see the stars, the moon, and the sun, how they move in silence.

MOTHER TERESA, A Gift for God
18
Il silenzio parla più delle parole

Silence speaks more than words
20
The project made us…
realize that silence is so rare and so powerful

learn how to listen to the world outside and within us

understand that one can communicate in many different ways

realize that being creative together is funnier
22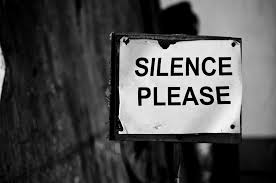 NORWAY
SVILAND SCHOOL
SVILANDSVEIEN 2114308 
SANDNES
25
Å tale er sølv, å tie er gull

To talk is silver, to be quiet is gold
26
Stille som mus

Quiet as a mouse
28
The project is exciting, evolving and fun.
The teacher and the children have a positive way of working  together with noise, speaking english, learning about schools and children in other countries in Europe.
Learn how useful english language is to cooperate and comunicate with other people and to see that children are the same.
30
ITALY
ISTITUTO COMPRENSIVO DI BOBBIO – Scuola Primaria di TRAVO
PIAZZA TRENTO
TRAVO
33
Il Silenzio è fonte di grande forza

Lao Tzu

Silence is a source of Great Strength 

Lao Tzu
34
Un bel tacer non fu mai scritto

A virtuous silence has never been written
36
This project for us has been…
Friendship

Entusiasm

Funny

Happiness

Surprising

impressive

The right occasion to improve our english

A way to grow and create better condition in our school
Now we're ready for the next etwinning adventure
38
Published: Jun 26, 2016
Latest Revision: Jun 26, 2016
Ourboox Unique Identifier: OB-173426
Copyright © 2016


Skip to content