What about space?
At the beginning we discussed about STEM.
What is STEM?
S for SCIENCE
T for TECHNOLOGY
E for ENGINEERING
M for MATHEMATICS
We watced Voltrons and learned about their target to help the EARTH.
2
We draw,we play and we discuss about our solar system and the space.
5
We took part in code week with a lot of activities
1.We played a board game with our robot.The game is made by us and is about culture heritage.
2.We played with cards cody roby and the board game which we made.
3.We made a floor game and played .We did as a robot.
4.We drew several paintings with code.
5.We did all these activities at school every afternoon for a week.
We had a lot of fun!!!!
7
We tried to connect culture heritage with stem and code.
So we did a board game with twelve sculptures who are searching a common place to live.
The Karyatides introduced us to these sculptures in Acropolis Museum.
We played this board game with our robot,blue bot.We had so fun and we learned the history of these sculptures.
9
We learned about the space,the solar system,the sun,the moon and the Mars.
Especially for the Mars,we learned how the planet is.
We made a space station and we tried to sent our rocket to Mars through a chemical experiment with soda and vinegar .
All these were so amazing to us!!!
11
We also make and play games about space.
14
We combine our project with the scolar curicullum.So we read and write about space.
17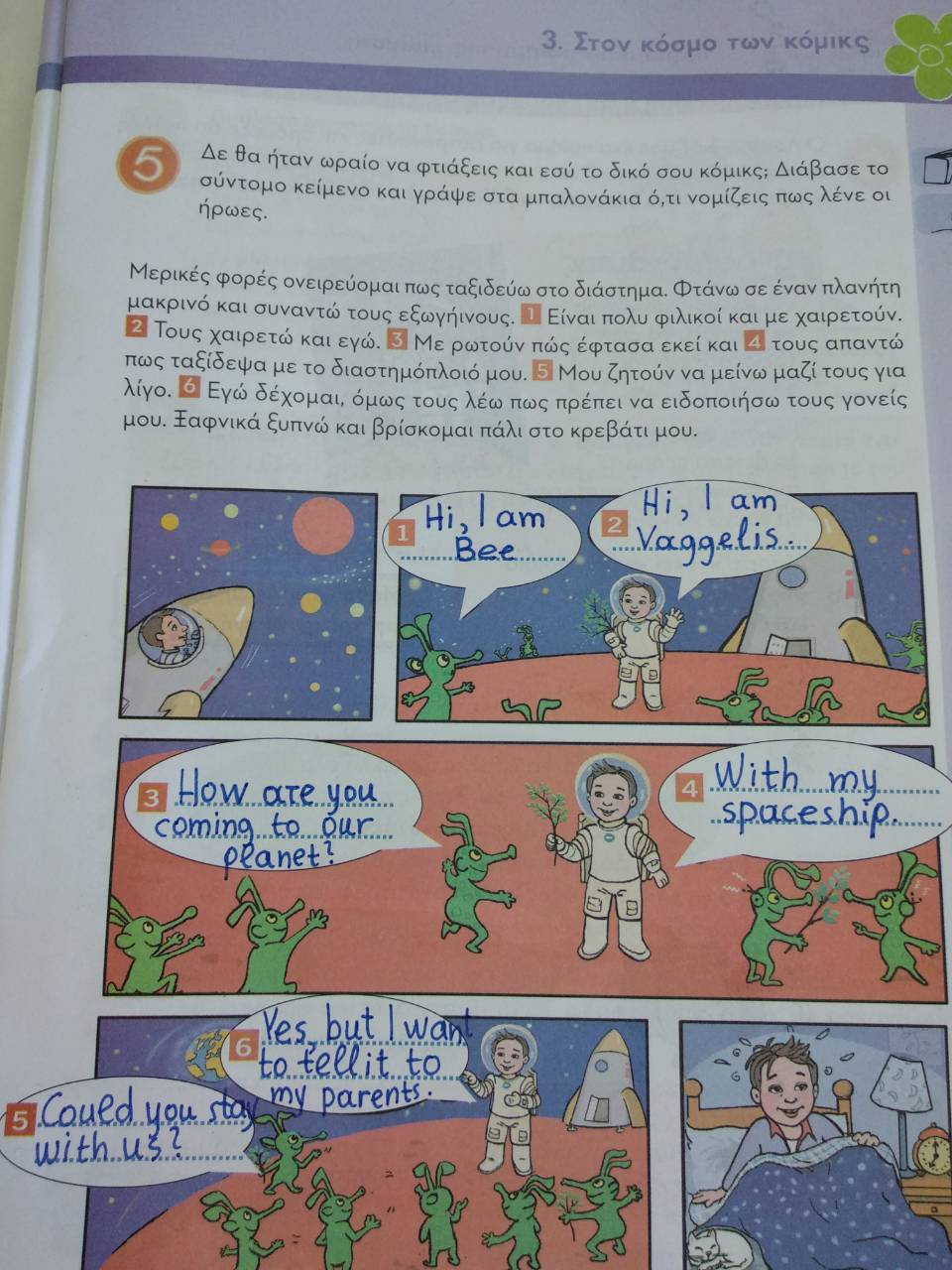 Published: Nov 23, 2018
Latest Revision: Nov 23, 2018
Ourboox Unique Identifier: OB-532559
Copyright © 2018


Skip to content