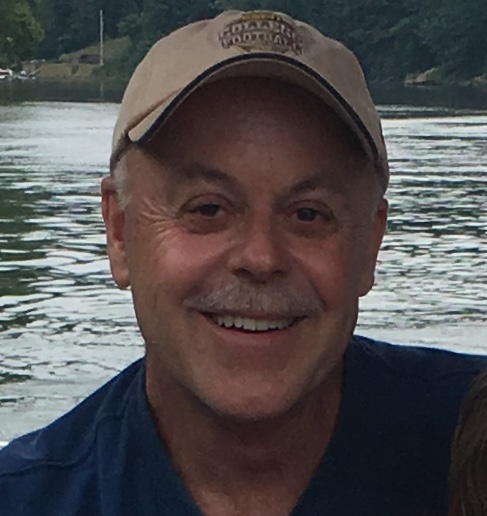 "We die containing a richness of lovers and tribes, tastes we have swallowed, bodies we have plunged into and swum up as if rivers of wisdom, characters we have climbed into as if trees, fears we have hidden in as if caves. 
I wish for all this to be marked on by body when I am dead. I believe in such cartography – to be marked by nature, not just to label ourselves on a map like the names of rich men and women on buildings. We are communal histories, communal books. We are not owned or monogamous in our taste or experience."
"A fight is going on inside me," said an old man to his son. "It is a terrible fight between two wolves. One wolf is evil. He is anger, envy, sorrow, regret, greed, arrogance, self-pity, guilt, resentment, inferiority, lies, false pride, superiority, and ego. The other wolf is good. he is joy, peace, love, hope, serenity, humility, kindness, benevolence, empathy, generosity, truth, compassion, and faith. The same fight is going on inside you." The son thought about it for a minute and then asked, "Which wolf will win?" The old man replied simply, "The one you feed." ― Wendy Mass,
3
"He has achieved success who has lived well, laughed often, and loved much;
Who has enjoyed the trust of pure women, the respect of intelligent men and the love of little children;
Who has filled his niche and accomplished his task;
Who has never lacked appreciation of Earth's beauty or failed to express it;
Who has left the world better than he found it,Whether an improved poppy, a perfect poem, or a rescued soul;
Who has always looked for the best in others and given them the best he had;
Whose life was an inspiration;
Whose memory a benediction."
"I did not know I was on a search for passionate aliveness. I only knew I was lonely and lost and that something was drawing me deeper beneath the surface of my life in search of meaning. There is a hunger in people to go to those deep depths; to know that our lives are sacred; that our hearts are truly capable of love. It is a yearning to be all the we can be. A longing for what is real." ― Anne Hillman
5
My experience of life is that it is not divided up into genres; it's a horrifying, romantic, tragic, comical, science-fiction cowboy detective novel. You know, with a bit of pornography if you're lucky."
"Don't you think it's better to be extremely happy for a short while, even if you lose it, than to be just okay for your whole life?"
"Life should not be a journey to the grave with the intention of arriving safely in a pretty and well preserved body, but rather to skid in broadside in a cloud of smoke, thoroughly used up, totally worn out, and loudly proclaiming "Wow! What a Ride!" 
7
"In terms of days and moments lived, you'll never again be as young as you are right now, so spend this day, the youth of your future, in a way that deflects regret. Invest in yourself. Have some fun. Do something important. Love somebody extra. In one sense, you're just a kid, but a kid with enough years on her to know that every day is priceless."
"When you start thinking about what your life was like 10 years ago–and not in general terms, but in highly specific detail–it's disturbing to realize how certain elements of your being are completely dead. They die long before you do. It's astonishing to consider all the things from your past that used to happen all the time but (a) never happen anymore, and (b) never even cross your mind. It's almost like those things didn't happen. Or maybe it seems like they just happened to someone else. To someone you don't really know. To someone you just hung out with for one night, and now you can't even remember her name." 
9
"I wanted a perfect ending. Now I've learned, the hard way, that some poems don't rhyme, and some stories don't have a clear beginning, middle, and end. Life is about not knowing, having to change, taking the moment and making the best of it, without knowing what's going to happen next.Delicious Ambiguity." ― Gilda Radner
"Sometimes I can hear my bones straining under the weight of all the lives I'm not living." ― Jonathan Safran Foer
"… What about the main thing in life, all it's riddles? If you want, I'll spell it out for you right now. Do not pursue what is illusionary -property and position: all that is gained at the expense of your nerves decade after decade, and is confiscated in one fell night. Live with a steady superiority over life -don't be afraid of misfortune, and do not yearn for happiness; it is, after all, all the same: the bitter doesn't last forever, and the sweet never fills the cup to overflowing. It is enough if you don't freeze in the cold and if thirst and hunger don't claw at your insides. If your back isn't broken, if your feet can walk, if both arms can bend, if both eyes can see, if both ears hear, then whom should you envy? And why? Our envy of others devours us most of all. Rub your eyes and purify your heart -and prize above all else in the world those who love you and who wish you well. Do not hurt them or scold them, and never part from any of them in anger; after all, you simply do not know: it may be your last act before your arrest, and that will be how you are imprinted on their memory." ― Aleksandr Solzhenitsyn,
11
"Do not let your fire go out, spark by irreplaceable spark in the hopeless swamps of the not-quite, the not-yet, and the not-at-all. Do not let the hero in your soul perish in lonely frustration for the life you deserved and have never been able to reach. The world you desire can be won. It exists.. it is real.. it is possible.. it's yours." ― Ayn Rand,
"The fact that we live at the bottom of a deep gravity well, on the surface of a gas covered planet going around a nuclear fireball 90 million miles away and think this to be normal is obviously some indication of how skewed our perspective tends to be." ― Douglas Adam
"A human being is a part of the whole called by us universe, a part limited in time and space. He experiences himself, his thoughts and feeling as something separated from the rest, a kind of optical delusion of his consciousness. This delusion is a kind of prison for us, restricting us to our personal desires and to affection for a few persons nearest to us. Our task must be to free ourselves from this prison by widening our circle of compassion to embrace all living creatures and the whole of nature in its beauty." ― Albert Einstein
"Our mission in life is not merely to survive, but to thrive; and to do so with some passion, some compassion, some humor, and some style" ― Maya Angelou
13
"I did not know I was on a search for passionate aliveness. I only knew I was lonely and lost and that something was drawing me deeper beneath the surface of my life in search of meaning. There is a hunger in people to go to those deep depths; to know that our lives are sacred; that our hearts are truly capable of love. It is a yearning to be all the we can be. A longing for what is real." ― Anne Hillman,
"It never dawned on us that life is unpredictable, that one day, one of us could suddenly cease to exist and what then? What would be the joy in having left so much unsaid? With what memories would we fill the empty silence?" ― Isabel Lopez,
"When you are old and grey and full of sleep And nodding by the fire, take down this book, And slowly read, and dream of the soft look Your eyes had once, and of their shadows deep" ― W.B. Yeats,
"And this is the strangest of all paradoxes of the human adventure; we live inside all experience, but we are permitted to bear witness only to the outside. Such is the riddle of life and the story of the passing of our days." ― Howard Thurman
15
"One of the most terrible losses man endures in his lifetime is not even noticed by most people, much less mourned. Which is astonishing, because what we lose is in many ways one of the essential qualities that sets us apart from other creatures. I'm talking about the loss of the sense of wonder that is such an integral part of our world when we are children. However, as we grow older, that sense of wonder shrinks from cosmic to microscopic by the time we are adults. Kids say "Wow!" all the time. Opening their mouths fully, their eyes light up with genuine awe and glee. The word emanates not so much from a voice box as from an astonished soul that has once again been shown that the world is full of amazing unexpected things.When was the last time you let fly a loud, truly heartfelt "WOW?"
Not recently I bet. Because generally speaking wonder belongs to kids, with the rare exception of falling madly in love with another person, which invariably leads to a rebirth of wonder. As adults, we are not supposed to say or feel Wow, or wonder, or even true surprise because those things make us sound goofy, ingenuous, and childlike. How can you run the world if you are in constant awe of it?…The human heart has a long memory though and remembers what it was like to live through days where it was constantly surprised and delighted by the world around it." ― Jonathan Carrol
"I've reached the age where bruises are formed from failures within rather than accidents without." ― Nicole Krauss,
17
"Human beings do not live forever. We live less than the time it takes to blink an eye, if we measure our lives against eternity. So it may be asked what value is there to a human life. There is so much pain in the world. What does it mean to have to suffer so much if our lives are nothing more than the blink of an eye? I learned a long time ago,  that a blink of an eye in itself is nothing. But the eye that blinks, that is something. A span of life is nothing. But the man who lives that span, he is something. He can fill that tiny span with meaning, so its quality is immeasurable though its quantity may be insignificant. Do you understand what I am saying? A man must fill his life with meaning, meaning is not automatically given to life. It is hard work to fill one's life with meaning. That I do not think you understand yet. A life filled with meaning is worthy of rest. I want to be worthy of rest when I am no longer here." ― Chaim Potok,
"We're so wrapped up with egotistical things, career, family, having enough money, meeting the mortgage, getting a new car, fixing the radiator when it breaks—we're involved in trillions of little acts just to keep going. So we don't get into the habit of standing back and looking at our lives and saying, Is this all? Is this all I want? Is something missing?" ― Mitch Albom,
19
"You do not have to be good.You do not have to walk on your knees for a hundred miles through the desert, repenting.You only have to let the soft animal of your body love what it loves.Tell me about despair, yours, and I will tell you mine.Meanwhile the world goes on.Meanwhile the sun and the clear pebbles of the rain are moving across the landscapes, over the prairies and the deep trees, the mountains and the rivers. Meanwhile the wild geese, high in the clean blue air, are heading home again. Whoever you are, no matter how lonely, the world offers itself to your imagination, calls to you like the wild geese, harsh and exciting – over and announcing your place in the family of things.― Mary Oliver 
"People aren't either wicked or noble. They're like chef's salads, with good things and bad things chopped and mixed together in a vinaigrette of confusion and conflict." ― Lemony Snicket,
"I'm not in search of sanctity, sacredness, purity; these things are found after this life, not in this life; but in this life I search to be completely human: to feel, to give, to take, to laugh, to get lost, to be found, to dance, to love and to lust, to be so human." ― C. JoyBell C.
21
"There will come a time when all of us are dead. All of us. There will come a time when there are no human beings remaining to remember that anyone ever existed or that our species ever did anything. There will be no one left to remember Aristotle or Cleopatra, let alone you. Everything that we did and built and wrote and thought and discovered will be forgotten and all of this will have been for naught. Maybe that time is coming soon and maybe it is millions of years away, but even if we survive the collapse of our sun, we will not survive forever. There was time before organisms experienced consciousness, and there will be time after. And if the inevitability of human oblivion worries you, I encourage you to ignore it. God knows that's what everyone else does." ― John Green,
"We are all dying, every moment that passes of every day. That is the inescapable truth of this existence. It is a truth that can paralyze us with fear, or one that can energize us with impatience, with the desire to explore and experience, with the hope- nay, the iron-will!- to find a memory in every action. To be alive, under sunshine, or starlight, in weather fair or stormy. To dance with every step, be they through gardens of flowers or through deep snows." ― R.A. Salvatore
23
"The Road Not Taken" 
Two roads diverged in a yellow wood,And sorry I could not travel both And be one traveler, long I stood And looked down one as far as I could To where it bent in the undergrowth;
Then took the other, as just as fair, And having perhaps the better claim, Because it was grassy and wanted wear; Though as for that the passing there Had worn them really about the same,
And both that morning equally lay In leaves no step had trodden black. Oh, I kept the first for another day! Yet knowing how way leads on to way, I doubted if I should ever come back.
I shall be telling this with a sigh Somewhere ages and ages hence: Two roads diverged in a wood, and I— I took the one less traveled by, And that has made all the difference."
― Robert Frost

25
"The most unfair thing about life is the way it ends. I mean, life is tough. It takes up a lot of your time. What do you get at the end of it? A Death! What's that, a bonus? I think the life cycle is all backwards. You should die first, get it out of the way. Then you live in an old age home. You get kicked out when you're too young, you get a gold watch, you go to work. You work forty years until you're young enough to enjoy your retirement. You do drugs, alcohol, you party, you get ready for high school. You go to grade school, you become a kid, you play, you have no responsibilities, you become a little baby, you go back into the womb, you spend your last nine months floating …and you finish off as an orgasm." ― George Carlin
"Do not go gentle into that good night,
Old age should burn and rave at close of day; 
Rage, rage against the dying of the light."
― Dylan Thomas,
"Resolve to be tender with the young, compassionate with the aged, sympathetic with the striving, and tolerant of the weak and the wrong. Sometime in life you will have been all of these." ― George Washington Carver
"Common sense is the collection of prejudices acquired by age eighteen." ― Albert Einstein
27
"For me, trees have always been the most penetrating preachers. I revere them when they live in tribes and families, in forests and groves. And even more I revere them when they stand alone. They are like lonely persons. Not like hermits who have stolen away out of some weakness, but like great, solitary men, like Beethoven and Nietzsche. In their highest boughs the world rustles, their roots rest in infinity; but they do not lose themselves there, they struggle with all the force of their lives for one thing only: to fulfil themselves according to their own laws, to build up their own form, to represent themselves. Nothing is holier, nothing is more exemplary than a beautiful, strong tree. When a tree is cut down and reveals its naked death-wound to the sun, one can read its whole history in the luminous, inscribed disk of its trunk: in the rings of its years, its scars, all the struggle, all the suffering, all the sickness, all the happiness and prosperity stand truly written, the narrow years and the luxurious years, the attacks withstood, the storms endured. And every young farmboy knows that the hardest and noblest wood has the narrowest rings, that high on the mountains and in continuing danger the most indestructible, the strongest, the ideal trees grow.
Trees are sanctuaries. Whoever knows how to speak to them, whoever knows how to listen to them, can learn the truth. They do not preach learning and precepts, they preach, undeterred by particulars, the ancient law of life.
A tree says: A kernel is hidden in me, a spark, a thought, I am life from eternal life. The attempt and the risk that the eternal mother took with me is unique, unique the form and veins of my skin, unique the smallest play of leaves in my branches and the smallest scar on my bark. I was made to form and reveal the eternal in my smallest special detail.
A tree says: My strength is trust. I know nothing about my fathers, I know nothing about the thousand children that every year spring out of me. I live out the secret of my seed to the very end, and I care for nothing else. I trust that God is in me. I trust that my labor is holy. Out of this trust I live.
When we are stricken and cannot bear our lives any longer, then a tree has something to say to us: Be still! Be still! Look at me! Life is not easy, life is not difficult. Those are childish thoughts. Let God speak within you, and your thoughts will grow silent. You are anxious because your path leads away from mother and home. But every step and every day lead you back again to the mother. Home is neither here nor there. Home is within you, or home is nowhere at all.
A longing to wander tears my heart when I hear trees rustling in the wind at evening. If one listens to them silently for a long time, this longing reveals its kernel, its meaning. It is not so much a matter of escaping from one's suffering, though it may seem to be so. It is a longing for home, for a memory of the mother, for new metaphors for life. It leads home. Every path leads homeward, every step is birth, every step is death, every grave is mother.
So the tree rustles in the evening, when we stand uneasy before our own childish thoughts: Trees have long thoughts, long-breathing and restful, just as they have longer lives than ours. They are wiser than we are, as long as we do not listen to them. But when we have learned how to listen to trees, then the brevity and the quickness and the childlike hastiness of our thoughts achieve an incomparable joy. Whoever has learned how to listen to trees no longer wants to be a tree. He wants to be nothing except what he is. That is home. That is happiness." ― Herman Hesse,
29
Published: Jan 31, 2021
Latest Revision: Jan 31, 2021
Ourboox Unique Identifier: OB-1028362
Copyright © 2021

Skip to content