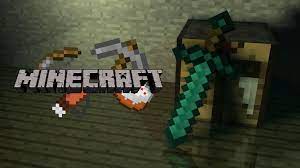 Section

one

1.How to start a game:
First you create a world to srtat your Adventure you well respone in iny place in the world random but you can to choose where you want to respon when you do all of that you must go to tree and when go to her you well cuted and create a crafting table you can make anything about the game but you need a Materials to make anything lat us to the normal thing create a stick thin a Pickaxes an Axes AND MINE ANY THING WE WANT OR CUT ANYTHING
2.HOW TO BILD A HOUSE SIMPAL :
YOU NEED WOOD AND STONE TO GET THIM YOU MUST MINE AND CUT YOU WELL GO TO A CAVE AND YOU WELL GET THE STONE AS FOR THE WOOD YOU CAN GO TO ANY TREE YOU SEE
2
AND YOU NEED DEDIGN OPIN GOOGLE OR YOUYube
3. How to go to anther world called "nether":
to go to anther demantion or world you well need .0bsidian and flint steel to get all of that you need a ubgrade for your tols  make a dimond tols to break the obsidian and get flint and iron to make thr portal whin you make every thing you jaste need to bildet like ter imege i dawnlod it =)
3
4.How to protect yourself form mops:
first you need to make Armor and weapons There are power bikes depending on the material The weakest armor is the skin that we get from animals. The armor after it is gold, then iron, and then diamonds. It was strength, but after modernization, the strongest armor is nether night last make iron armor Because he not that bad and he are the The best thing to start the game with but when you want to go to the nather portal or end portl " strang hole ".
you well need diamonds or nehter night armor and tool and you must inchandet the armor and the tools to make them starng the are many mops out ther the stranger ons dragon end and wether skalton
4
5.How to get food:
ypu need a sord and a hoew you need sord for kill animals and get ther meat and leather like:Sheep,Pig,cow, Chicken
and the Hoew for farming like:wheat,carrot
and you cant get them form villgers a nice peopel live in a small villge they farming anything you want and they like to trade with emorlde and they have a big gay named "iron golm " Its function is to protect the village, and it is very strong and made of iron you can live ther and eat anything you want.
i Hope you learn a lot=)
5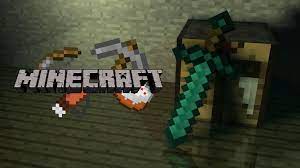 Published: Dec 7, 2022
Latest Revision: Dec 7, 2022
Ourboox Unique Identifier: OB-1393947
Copyright © 2022


Skip to content